PET Bottle Filament test print videos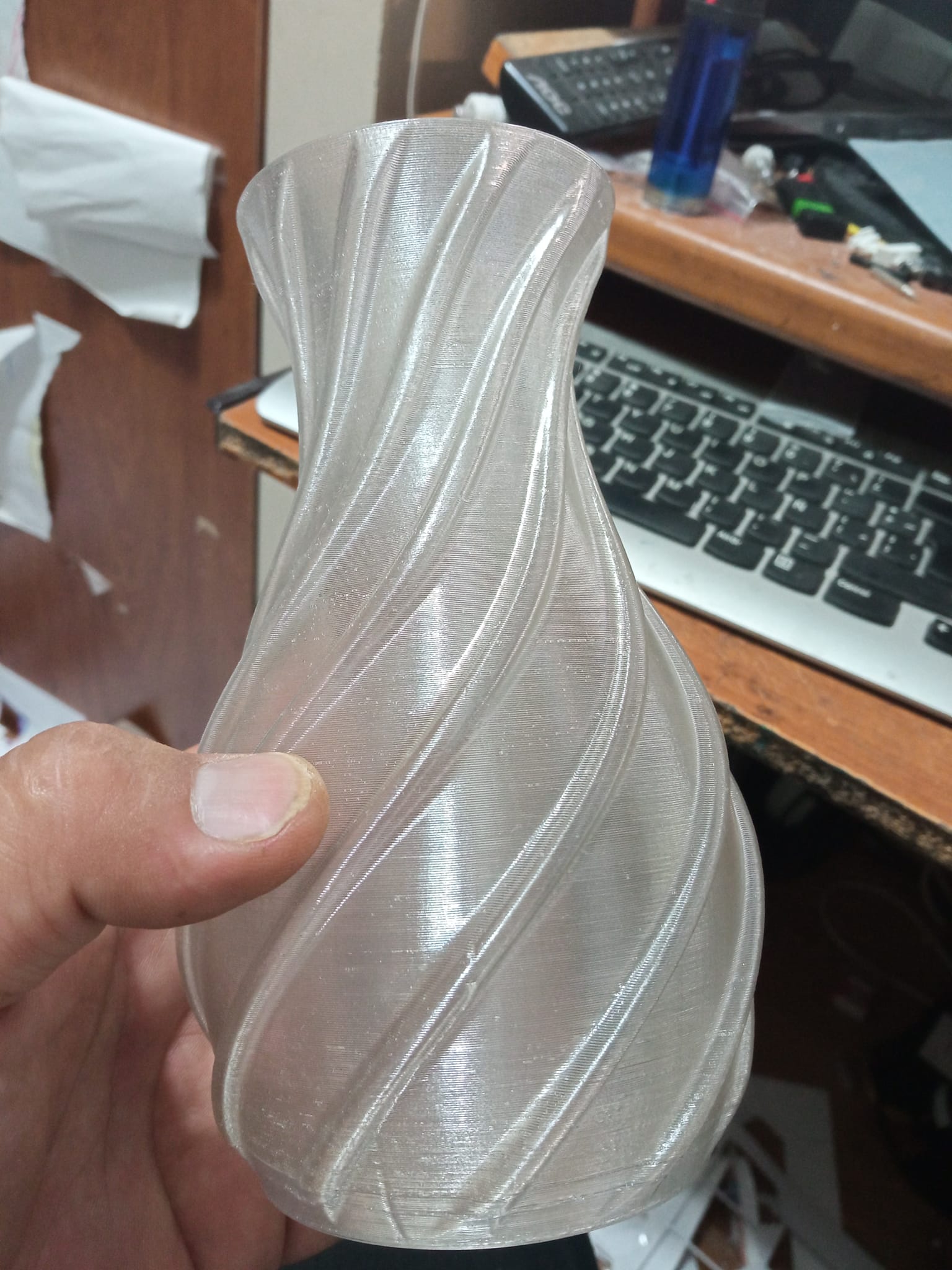 Some 3D Prints of our FB Group users
Here you can find some videos and pictures with 3D prints of PET bottle filament made on PETamentor. There are already thousands of users in our FB group who share not only their problems with the production of filament from PET bottles, but also 3D prints from already processed PET bottles.
How do we print filament from PET bottles?
The basic settings remain the same. We work with a 0.2mm nozzle. As for temperatures, the values ​​are as follows:
The bed temperature is around 70 degrees Celsius, the nozzle temperature around 260 degrees Celsius. The fundamental change compared to the basic profile in your slicer is FLOWRATE. It needs to be increased to a value of at least 135%. The filament we produce from PET bottles has a hole in the middle, so the cross-section of the material fed through the extruder is smaller. The flowrate value needs to be tested, for example, on a calibration cube from thingiverse.
---